Hello World! Mama was a computer programmer, Papa was a field engineer. This was our living room circa 1982.
Michelle Higa Fox is an Emmy-award winning artist and filmmaker who combines code-based visuals with hand-made animation. Her work has earned the Art Directors Club Young Guns award and Best Music Video at SXSW.
In 2012, she founded Slanted Studios to develop commercial projects, music videos and interactive art installations at the intersection of animation and emerging technology. Their clients include Netflix, Facebook, Twitter, Adult Swim, Coach, Nike, Samsung and Viacom.
Michelle's collaborations with MacArthur Fellow Camille Utterback have produced permanent interactive public art installations on both coasts. She recently served as creative director for the inaugural season of the Peabody Award-winning Netflix original series, Patriot Act with Hasan Minhaj.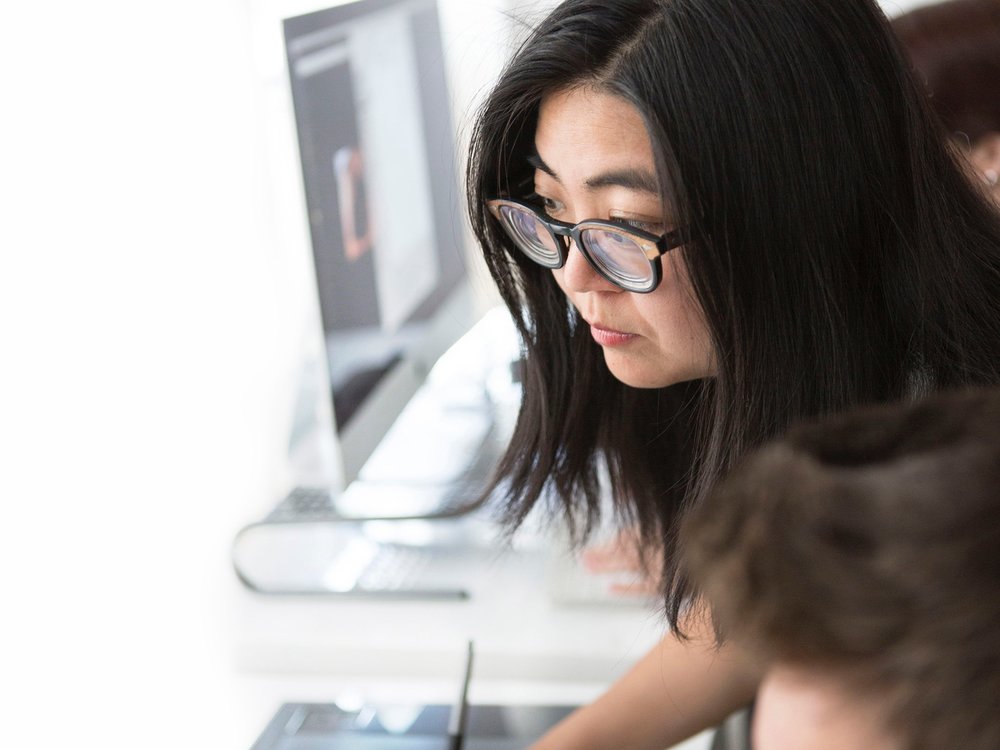 ADC Awards - Motion
ADC Young Guns 8
Adobe Max Awards
AICP Post Awards
Clio Awards - Animation & Visual Effects
Computer Arts Magazine - Graphic Design Annual
Motion Awards
Yule Log 2.0
After Effects New York User Group
AIGA NY
Apple Store SoHo
IFP Media Center
Ladies Get Paid
NEW INC @ New Museum
Touch-In Touch Designer User Group